<![if !vml]>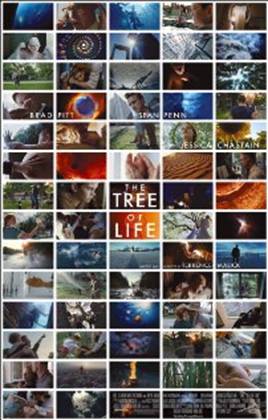 <![endif]>
Steve Reinhardt's 2012 Movie Web Page
 My Picks for the Academy Awards
Friends,
It's Oscar ® time!  Another year in movies and it is time for me to announce my ten best of 2011 as well as my predictions. As always, I wait until this time to allow me to catch some of the late releases and be sure that I haven't missed a film I wanted to add to the list. This past year I saw 48 films released in 2011; only 18 of them in the movie theatre. I have selected the following 10 as my best of the year. 
Steve Reinhardt's "Top Ten" for 2011
<![if !supportLists]>1. <![endif]>  The Tree Of Life
<![if !supportLists]>2. <![endif]>  The Descendants
<![if !supportLists]>3. <![endif]>  Midnight in Paris
<![if !supportLists]>4. <![endif]>  Hugo
<![if !supportLists]>5. <![endif]>  A Separation
<![if !supportLists]>6. <![endif]>  My Week With Marilyn
<![if !supportLists]>7. <![endif]>  The Artist
<![if !supportLists]>8. <![endif]>  The Ides of March
<![if !supportLists]>9. <![endif]>  Cedar Rapids
<![if !supportLists]>10. <![endif]>  50/50
Click on the picture to find out more about my favorite movies of the past year.
<![if !vml]>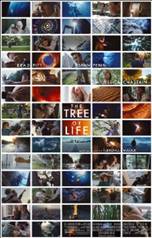 <![endif]>  <![if !vml]>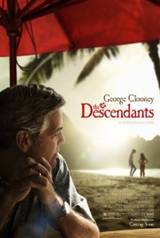 <![endif]>  <![if !vml]>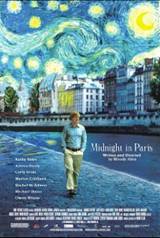 <![endif]>  <![if !vml]>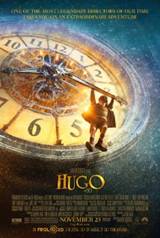 <![endif]>  <![if !vml]>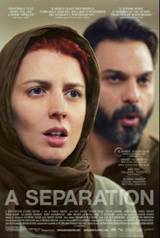 <![endif]>
<![if !vml]>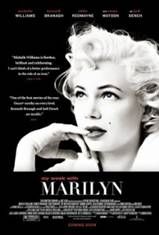 <![endif]>  <![if !vml]>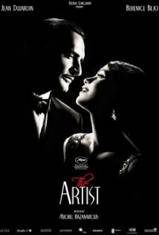 <![endif]>  <![if !vml]>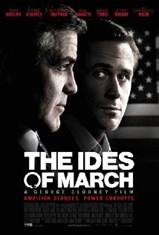 <![endif]>  <![if !vml]>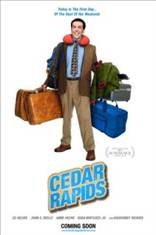 <![endif]>  <![if !vml]>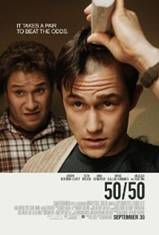 <![endif]>
Honorable Mention for two television series of distinction:
  <![if !vml]>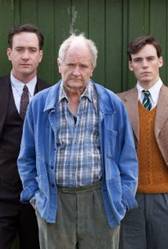 <![endif]>  <![if !vml]>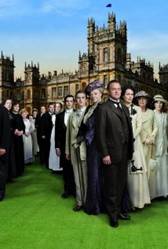 <![endif]>
As I get older, I find that the films I like, the films I relate to best are the ones that touch me in some very personal way. In years past, I may have put a movie on my "Ten Best" list that was technically or artistically superb but did not resonate with me on a personal level. This year I have not made that choice. Each one of the films that I put onto my list, at least the top four, are films that brought me some deep personal satisfaction beyond the technical and artistic achievement. 
Terence Malick's "The Tree of Life" is the equivalent of a cinematic poem. I've always had a soft spot for Mr. Malick. Anyone who makes only five movies in a 40 year career (and each one a possible masterpiece) certainly deserves recognition when he creates his personal vision of his soul. The film is visually brilliant and stunning at times, and in other places mired in unclear and sometimes boring sections. But in a few moments, where I can truly relate to childhood, and specifically a childhood of the 1950s, I found the great strength of this movie.  It's trying to understand the Book of Job, trying to make sense of growing up, having losses and dealing with changes. It asks big questions. These questions cannot truly be answered in a motion picture. But for this ambition, I applaud and award my top spot to this achievement.
My number two selection is "The Descendants". George Clooney reacting to the trials and tribulations of his character's life gives an outstanding performance. He is making very wrenching and difficult decisions and having to live with some of the consequences, while trying to protect paradise as it slowly gets devoured by people's needs for money. Hawaii is a paradise. But if you live there, you can still be tormented by the problems of life. Having spent time in Kauai, this movie made a special personal connection for me.
"Midnight in Paris" is a movie that is so light and effervescent that it kept a smile on my face for the entire screening. How many years have we seen Woody Allen movies?  How many times heard his jokes, seen his personality presented through a number of different actors?  And yet, this film feels fresh and new. It brings up the great question of what it would be like to live in the past. Populated with great characters, the famous Parisians of the 1920s, this movie had a great heart and I truly loved it. 
And finally we have, "Hugo". Give Martin Scorsese a 3-D camera, a story about the history of movies and Paris in the 1930s and you have the makings of a very magical film. It might not be as successful as one could wish for. Those who enjoy the darker side of his work may find this a bit trivial.  But I look at it as his "Day for Night" movie.  In the way that Truffaut made a love letter to his industry in 1973, this movie shows a history lesson of what it must have been like to work in movies over a century ago.  As a film person, I immediately understood the level of commitment and joy that was portrayed in this film. And for Scorsese to be able to both push the envelope of the 3D techniques and relate them back to the history of movies made it even more special.
And so those are my recommendations. Most likely years from now I'll look back at 2011 and see it framed in these four movies. "Pieces of time" as Jimmy Stewart would say. The feelings and connections that I have made with these movies will reside in my mind for a long time. And that's what is important for me now. Technical achievement and great acting--great.  Stunning visuals, of course.  But, right now it's personal. A personal connection to the film that I'm watching. And I guess that's why I choose what I choose, when I go to the movies.
My friend Jack Kleinman retired this year. He was the manager of the Santa Cruz 9 cinema. His retirement has allowed him to see many more movies than I have been able to see. So I asked him to provide me with his best list. It is included below.
On a sad note, neither Jack nor I could find a 10 Best List from our favorite critic, Andrew Sarris. Although his name still appears on the masthead of Film Comment magazine, he did not provide them with any listing of movies this year. Knowing that Mr. Sarris is over 83 years old and has been offering criticism since the late 1950s, it is understandable, but also disappointing not to get his list. Both Jack and I have always looked to his taste for guidance. In today's world where everyone and anyone (including myself) can post opinions on the Internet, it was good to have some solid marker to refer to.
Since 1973, I've seen about 4500 movies. It sounds like a lot but it really isn't. It did give me what I consider to be a more well rounded view of the medium but only as a guide for my own personal consumption. Movies are personal, of course. You always see yourself up on the screen or you don't. I guess it's just that I've seen so many movies, it seems like I've seen everything before. It's hard sometimes to find something new. But, like in the case of Woody Allen, it is not so much that it is new but it is just a different variation on the same theme. And it is a theme that you like, so it makes it much more enjoyable. It's like dropping by to see an old friend and talking over some old times. Or discussing something new with that old friend in the way you've been doing it for many years. Everyone has an opinion. So I guess I don't have to take mine too seriously. I remember one time Sarris saying that you should stand by your choices and defend them. I guess he was referring to his own challenges and fights with other critics like Pauline Kael. But he was in the business of criticism. I'm really not in that business.  But I do like the idea of solidifying my choices every year.
A few years ago, I made a list of my top movie of each year for the last 30 years and found it very interesting to see how my taste had changed.  The only thing that didn't change was I always put something on my list that most likely would not have been everybody's choice for best of that year. I guess that "Tree of Life" conforms to this pattern as well.  I don't like things that everybody else likes. My lovely wife, Dorothy, says it's being a contrarian. I don't know--maybe she's right.
Jack
Kleinman's

Top Ten for 2011

Here's my list of the best of 2011. As we have talked about, my increased leisure time made it possible to see a lot of films this past year. I probably liked about 40, as many good directors released films last year, but here's 20 something for your web site.

2    Poetry

3    Drive

6    Shame

8    Hugo

11   50/50

15   Le Havre

16   Cedar Rapids

17   13 Assassins

18   Take Shelter

19   The Artist

20   The Guard, Carnage, Super 8

Top Docs

2    Buck

4    George Harrison: Living in the Material World

5    Pina

Jack Kleinman 2/18/12
Steve Reinhardt's Picks for the Academy Awards
Now it's time for my picks to win the Academy Awards on February 26, 2012. These picks were made on February 19, 2011, so I can't change them at the last minute!  I've added a column for those I think "Should Win" (not that they ever do) and a "Did Win" so you can keep score.  As you can see I believe that "Hugo" will do well, but "The Artist" wins Best Picture. My money is on George Clooney, Michelle Williams, Christopher Plummer and Octavia Spencer.  Everything else is a guess. Historically, my guesses are only about 46% correct, so don't bet the rent money. 
| | | | |
| --- | --- | --- | --- |
| Best Picture | Will Win | Should Win |  Did Win |
| The Artist | R | | |
| The Descendants | | | |
| Extremely Loud & Incredibly Close | | | |
| The Help | | | |
| Hugo | | | |
| Midnight in Paris | | | |
| Moneyball | | | |
| The Tree of Life | | R | |
| War Horse | | | |
| | | | |
| Actor in a Leading Role | Will Win | Should Win |  Did Win |
| Demián Bichir (A Better Life) | | | |
| George Clooney (The Descendants) | R | R | |
| Jean Dujardin (The Artist) | | | |
| Gary Oldman (Tinker Tailor Soldier Spy) | | | |
| Brad Pitt (Moneyball) | | | |
| | | | |
| Actor in a Supporting Role | Will Win | Should Win |  Did Win |
| Kenneth Branagh (My Week With Marilyn) | | R | |
| Jonah Hill (Moneyball) | | | |
| Nick Nolte (Warrior) | | | |
| Christopher Plummer (Beginners) | R | | |
| Max von Sydow (Extremely Loud & Incredibly Close) | | | |
| | | | |
| Actress in a Leading Role | Will Win | Should Win |  Did Win |
| Glenn Close (Albert Nobbs) | | | |
| Viola Davis (The Help) | | | |
| Rooney Mara (The Girl with the Dragon Tatatoo) | | | |
| Meryl Streep (The Iron Lady) | | | |
| Michelle Williams (My Week With Marilyn) | R | R | |
| | | | |
| Actress in a Supporting Role | Will Win | Should Win |  Did Win |
| Bérénice Bejo (The Artist) | | R | |
| Jessica Chastain (The Help) | | | |
| Melissa McCarthy (Bridesmaids) | | | |
| Janet McTeer (Albert Nobbs) | | | |
| Octavia Spencer (The Help) | R | | |
| | | | |
| DIRECTING | Will Win | Should Win |  Did Win |
| The Artist--Michel Hazanavicius | | | |
| The Descendants--Alexander Payne | | | |
| Hugo--Martin Scorsese | R | | |
| Midnight in Paris--Woody Allen | | | |
| The Tree of Life--Terrence Malick | | R | |
| | | | |
| Animated Feature Film | Will Win | |  Did Win |
| A Cat in Paris | | | |
| Chico & Rita | | | |
| Kung Fu Panda 2 | | | |
| Puss in Boots | R | | |
| Rango | | | |
| | | | |
| ART DIRECTION | Will Win | |  Did Win |
| The Artist | | | |
| Harry Potter and the Deathly Hallows | | | |
| Hugo | R | | |
| Midnight in Paris | | | |
| War Horse | | | |
| | | | |
| CINEMATOGRAPHY | Will Win | |  Did Win |
| The Artist | | | |
| The Girl with the Dragon Tatoo | | | |
| Hugo | R | | |
| The Tree of Life | | | |
| War Horse | | | |
| | | | |
| COSTUME DESIGN | Will Win | |  Did Win |
| Anonymous | | | |
| The Artist | | | |
| Hugo | R | | |
| W.E. | | | |
| | | | |
| DOCUMENTARY FEATURE | Will Win | |  Did Win |
| Hell and Back Again | R | | |
| If a Tree Falls: A Story of the Earth Liberation Front | | | |
| Paradise Lost 3: Purgatory | | | |
| Pina | | | |
| Undefeated | | | |
| | | | |
| Documentary Short Subject | Will Win | |  Did Win |
| The Barber of Birmingham: Foot Soldier of the Civil Rights Movemnt | | | |
| God Is the Bigger Elvis | | | |
| Incident in New Baghdad | R | | |
| Saving Face | | | |
| The Tsunami and the Cherry Blossom | | | |
| | | | |
| FILM EDITING | Will Win | |  Did Win |
| The Artist | | | |
| The Descendants | | | |
| The Girl with the Dragon Tatoo | | | |
| Hugo | R | | |
| Moneyball | | | |
| | | | |
| Foreign Language Film | Will Win | |  Did Win |
| Bullhead | | | |
| Footnote | | | |
| In Darkness | | | |
| Monsieur Lazhar | | | |
| A Separation | R | | |
| | | | |
| MAKEUP | Will Win | |  Did Win |
| Albert Nobbs | | | |
| Harry Potter and the Deathly Hallows | | | |
| The Iron Lady | R | | |
| | | | |
| Music (Original Score ) | Will Win | |  Did Win |
| The Adventures of Tintin | | | |
| The Artist | R | | |
| Hugo | | | |
| Tinker Tailor Soldier Spy | | | |
| War Horse | | | |
| | | | |
| Music (Original Song) | Will Win | |  Did Win |
| Man or Muppet | R | | |
| Real in Rio | | | |
| | | | |
| Short Film (Animated) | Will Win | |  Did Win |
| Dimanche/Sunday | | | |
| The Fantastic Flying Books of Mr. Morris Lessmore | R | | |
| La Luna | | | |
| A Morning Stroll | | | |
| Wild Life | | | |
| | | | |
| Short Film (Live Action) | Will Win | |  Did Win |
| Pentecost | | | |
| Raju | | | |
| The Shore | | | |
| Time Freak | R | | |
| Tuba Atlantic | | | |
| | | | |
| SOUND EDITING | Will Win | |  Did Win |
| Drive | | | |
| The Girl with the Dragon Tatoo | | | |
| Hugo | R | | |
| Transformers: Dark of the Moon | | | |
| War Horse | | | |
| | | | |
| SOUND MIXING | Will Win | |  Did Win |
| The Girl with the Dragon Tat oo | | | |
| Hugo | R | | |
| Moneyball | | | |
| Transformers: Dark of the Moon | | | |
| War Horse | | | |
| | | | |
| VISUAL EFFECTS | Will Win | |  Did Win |
| Harry Potter and the Deathly Hallows | | | |
| Hugo | R | | |
| Real Steel | | | |
| Rise of the Planet of the Apes | | | |
| Transformers: Dark of the Moon | | | |
| | | | |
| Writing (Adapted Screenplay) | Will Win | |  Did Win |
| The Descendants | R | | |
| Hugo | | | |
| The Ides of March | | | |
| Moneyball | | | |
| Tinker Tailor Soldier Spy | | | |
| | | | |
| Writing (Original Screenplay) | Will Win | |  Did Win |
| The Artist | | | |
| Bridesmaids | | | |
| Margin Call | | | |
| Midnight in Paris | R | | |
| A Separation | | | |
© 2012 Steve Reinhardt
<![if !vml]>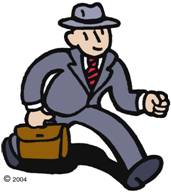 <![endif]>